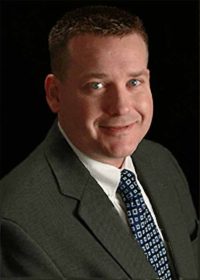 Jason Armstrong, DC
Dr. Jason Armstrong has always been interested in health and fitness, but it was the opportunity to help others that made chiropractic care appeal to him the most.  Dr. Armstrong received his bachelor's degree in biological sciences from Wichita State University and graduated with his Doctorate from Northwestern Health Sciences University in Bloomington, MN.
Dr. Armstrong's goal is to educate and treat each patient to help them achieve fuller, pain-free lives through natural and safe chiropractic care. As a husband and father, Dr. Armstrong is especially interested in family wellness, helping patients of all ages live healthier lives through chiropractic adjustments, exercise, proper nutrition, and preventative care.
Chris Kabler, DC
Dr. Chris Kabler has treated thousands of patients, freeing them from pain since 1992 at his clinic in Wichita, Kansas. As a chiropractor with 28 years of experience, he is committed to the science of caring for the "whole patient." 
Dr. Kabler is trained in multiple chiropractic techniques, as well as traditional Chinese medicine, which includes acupuncture.  This combination of training allows for the treatment of a multitude of health conditions for patients choosing a healthy lifestyle and avoiding the need for drugs and surgery. 
.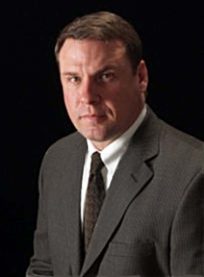 I've had a variety of aches and pains with my neck, back, and hips. But after a few visits with Dr. Armstrong I'm seeing a big difference and am living pain free for the first time in years.  Obviously, I love the results of my treatment, but I also appreciate the way Dr. Armstrong goes out of his way to keep me informed.  He takes the time to explain what he is doing and why.   I highly recommend Dr. Armstrong to anyone who has been fighting chronic pain and needs relief!
I was in a bad car accident in college, and as I'm getting older I'm having more and more issues with my upper back and neck. I've been on pain meds for years whenever I had flareups, but I was having to take them more frequently. I wanted to find something that could give me more long-term results.  Dr. Kabler gave me the relief I was looking for!  I saw a difference almost immediately.  Now I come in for regular maintenance whenever I feel those muscles getting tight.  Dr. Kabler has really improved my quality of life.