Surface Electromyography unit (sEMG) is another state-of-the-art technology which helps detect spinal misalignments. This instrument measures muscle tension and activity around the spine, much the same way an EKG measures heart muscle activity.  When the spine is out of alignment, surrounding muscles are forced to "brace" and tense up in an attempt to help support the area around the misalignments.  Electrodes are placed on the surface of the skin overlying the spinal muscles, and these electrodes measure the amount of electricity the muscles produce and can help the doctor diagnose problem areas.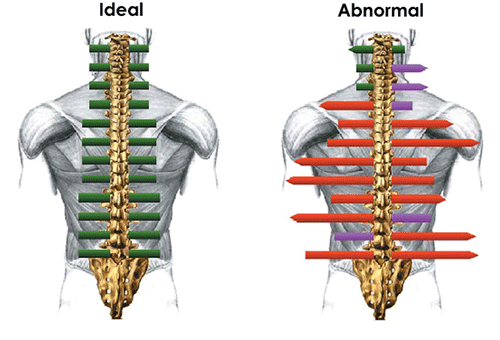 Free Screenings Available
We always welcome any opportunity to help promote good spinal health.  Our sEMG unit is portable, and Dr. Armstrong is available to provide free spinal screenings for your organization, club, or business.  We invite you to call or stop by for more information.